This post discusses some advantages of renting 6, 7, and 9 vehicles when traveling in Menorca with family or friends. Most people who search for 7 seaters cars hire usually travel with kids or friends.
6 Seater car Hire Menorca
Menorca Island has a poor public transportation system. If you are traveling with friend or family and want to explore the island extensively renting a 6-seater car hires Menorca would be wise. This type of vehicle, like minivans and SUVs, will give you more room to carry your beach accesories, even your paddle surf or windsurf. If you are traveling with your kids a 6 Seater car Hire Menorca allows you to carry two or three kids seats while traveling confortable and pack a big amount of luggage.
7 Seater car Hire in Menorca
7 seater car hire Menorca caters to visitors that travel with their friends and family. The best car hire companies offer incredible 7 seater vehicle models, like minibusses and SUVs. You need not worry about taking several cars when traveling to different tourist destinations in Menorca with such vehicles. By getting a 7 seater car hire menorca at the airport, you can enhance the comfort of your trip for your family and friends, also carry a lot of luggage at once.
9 Seater car Hire Menorca
If you are traveling with a larger group of friends or family, a 9 seater car hire Menorca would be perfect. With a 9 seater, you and your family or friends can travel in comfort and style. The vehicles are also great for sports teams and corporate vacations. You can also save money on transportation avoiding renting several vehicles. The best rental companies in Menorca offer a wide range of 9 seat carriers and vehicle models, but only PoppyCars offer you kid or baby seats for free and free pick up at the airport.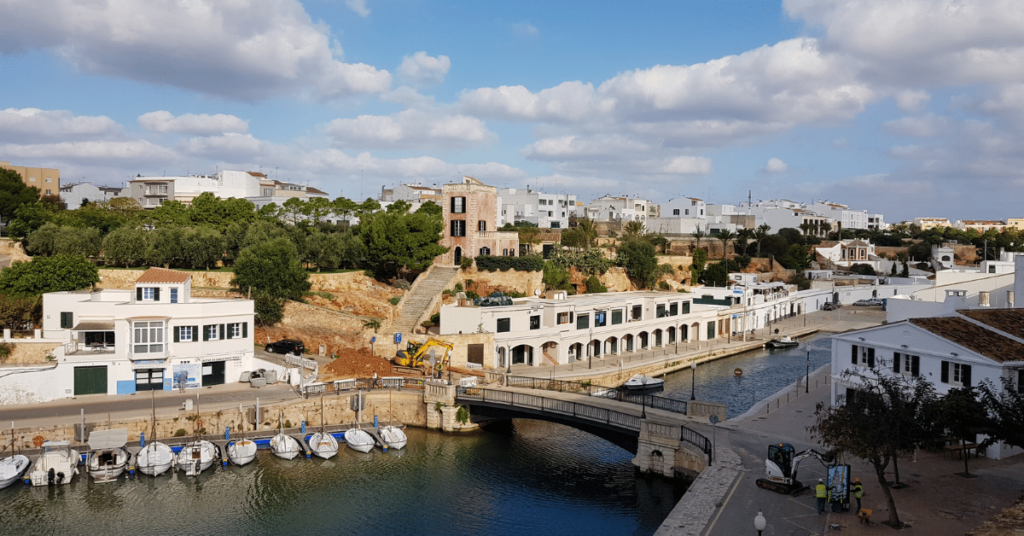 Car Hire Menorca Baby Seat or Free car Seat
Renting a car when traveling with a child is not business as usual. You have to consider extra elements, like child seats or baby seats. PoppyCars is the only car hire companie taht offer free child car seat hire Menorca.
Before thinking of car seat hire Menorca, it would be wise to understand its importance. A child seat is a seating device used in automobiles. The seats are made from affordable and durable materials that can withstand prolonged use. They are often made from polyester. The seats are designed for newborns and small babies. Car seats for infants are usually small and portable and sometimes rear-facing. However, they are too small for kids over a year old. Therefore, there are seats for older kids. After the age of two, the kids start using front-facing car seats.
The primary aim of car seats is to protect kids from accidents when driving. They offer support for a child's neck, head, and spine in the event of an accident. Companies that offer car hire Menorca child seat usually ensure that the seats meet the requirements for kids' safety. Renting vehicles from a company that offers free child seats will help you save some money. While it may seem like a small amount of money to save, it may allow you to indulge in a luxury meal or get a better hotel room.
Advantages of Renting a car with PoppyCars
PoppyCars is one of the top rental vehicles in Menorca. The company offers rental services for vehicles with large capacities, like 6, 7, and 9 seaters. There are numerous benefits of renting from PoppyCars. Below are the primary benefits of renting a car with PoppyCars;
Stress-Free: One of the best things about hiring vehicles with PoppyCars is stress-free. The rental company will send a representative to meet you at the airport, so you do not need to worry about the hassle. The services from PoppyCars are quick and easy too.
Unmatched Flexibility: PoppyCars also offers impeccable flexibility. The company works hard to accommodate all your requirements with round-the-clock personal services. PoppyCars also tailors its services to specific clients.
Clear: The company's prices are clear and comprehensive. They include fully comprehensive insurance, flexible fuel policies, and unlimited mileage. The company does not have any hidden costs. All the charges are clear and explained.
Simple: Renting cars from PoppyCars is quite simple. The company does not require a deposit or a credit card. The company also allows you to even pay on arrival.
All the cars by PoppyCars are also guaranteed to be in perfect condition. Therefore, you need not worry about less than perfect quality.
Renting vehicles during vacation is perhaps the most cost-effective way of moving around. It is cheaper than public transportation. It is especially cheaper if you are traveling in a group. It is also more comfortable and convenient. PoppyCars is a great car rental company to consider if traveling to Menorca with your family.