If you have been to Menorca or searched for cheap car hire in Menorca Spain, you may have found out that they are quite expensive. You might be asking yourself why is car hire so expensive in Menorca? There is a long list of reasons to explain why car hire prices in Menorca are so high. However, if you are looking for cheap car hire in Menorca, Poppycars is the right car rental company for you.
Basically, the reason car hire companies in Menorca tag hefty charges for their rentals is due to limited supply. During the pandemic era, the tourism industry in Menorca and worldwide was hit hard. The demand for rental cars was low, forcing car rental companies to sell most of their cars. However, after the easing of travel restrictions and reduction of Covid 19 prevalence, the demand is returning to normal. Despite the return to normalcy, far fewer cars can be delivered to tourists visiting the island due to the global chip crisis.
It is also important to note that there is a big difference in car rental prices depending on the season. Menorca is a tourist destination; hence, during the summers (July to September), the prices rise, and you can only find a few car hire options at the last minute. This mismatch of supply and demand, especially in the high season months, is the main contributing factor to the skyrocketing car rental prices. The "shoulder season" months of May, June and October are the times to get an all inclusive car hire Menorca offering the best bargains. Hire a Car Now!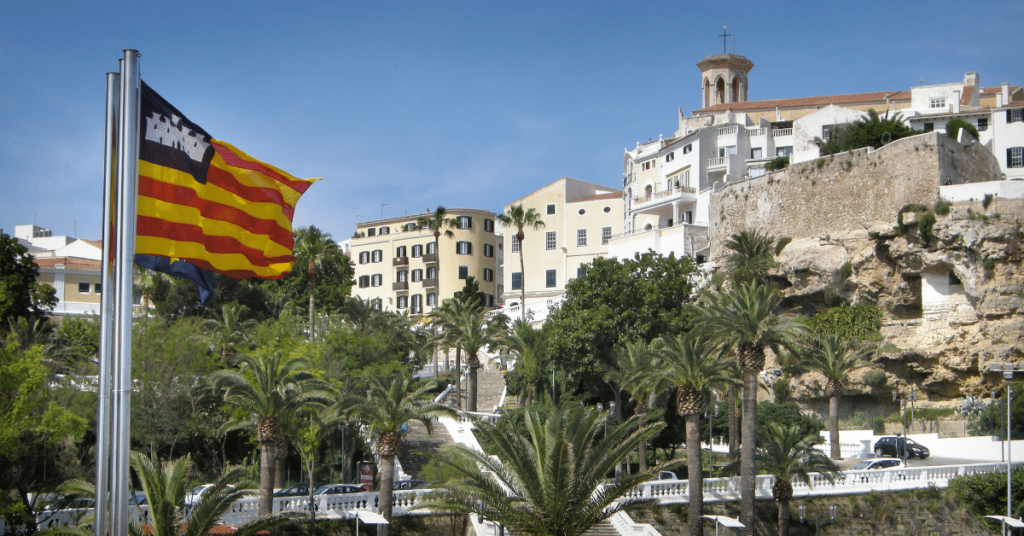 Advantages of Renting a Car in Menorca While Visiting the Island
Have Fun with Your Folks: Take care of getting around by renting a car in Menorca and returning it when you're finished with your trip. With a rental car, you can take turns driving and stopping at places with scenic views, such as Cala Galdana and one of Menorca's most popular beaches, Cala Turqueta.
Avoid Crowds: By renting a car, you avoid the snarls of passengers on public transport.
Personalise Your Own Route as Much as Possible With a rental car, you'll have the freedom to choose your own routes while in Menorca. You can decide to derail from the Me-1 road.
You are Not Time Limited: With a car rental, any time of day or night is a good opportunity to explore the area. Renting a car means you have the opportunity to experience Manorca's sunrise and sunset at its nicest beaches and inland.
Advantages of Renting a Car with Poppycars
At Poppycars, we are the best car hire company in Menorca, due to our advantages, and because we are a local company, family-run, with years of experience on the island. When it comes to renting a car, we are the best price car hire in Menorca. At Poppycars, we have a more straightforward service. Here are the advantages of renting a car with Poppycars.
Stress-free: We meet you on your arrival at the airport. Forget long lines in front of an ugly renting cars counter in the airport.
Flexible: We try to accommodate all your requirements with personal 24-hour service. We offer child seats for free.
Clear: Our prices include fully comprehensive insurance, unlimited mileage & flexible-fuel policy.
Simple: We do not require a deposit or a credit card. You can even pay on arrival.